Groundrail large-size gantry laser cutting machine
Groundrail large-size gantry laser cutting machine
---
Inquiry
Application Field
For ultra-large plates, which are widely used in construction templates, construction machinery, bridge propagation, transport vehicles, special vehicles, steel structures, hoisting equipment and other fields.
Product Features
1. Ground rail base design, maximize processing efficiency, customized modular design;
2. Option: bevel cutting, 45° internal bevel cutting(V, X, Y and other different types of bevel), reduce welding procedures, improve sheet metal processing efficiency;
3. For super-large plate, length: 50m, width: 5m;
4. Good accessibility, convenient loading, flexible and convenient, low investment.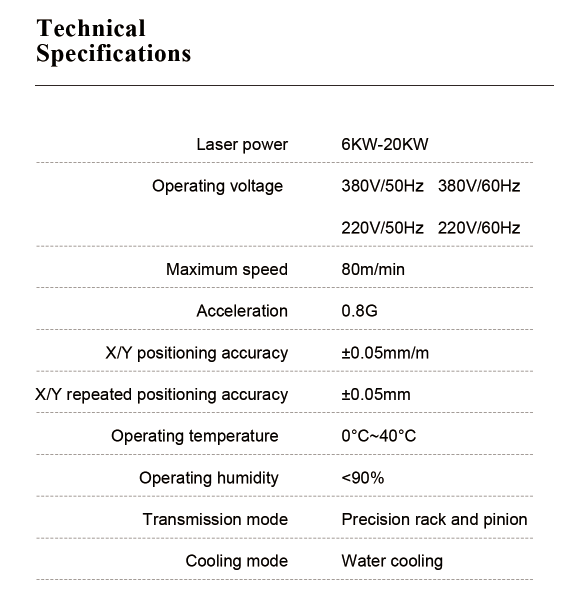 ONLINE FEEDBACK
---